Hello ladies! This week I am back with another awesome post to tell you about this awesome product I think you should all own, the Sassy hair cap.
I know what you might be thinking, a hair cap? what is so special about this Sassy Hair Cap that she feels like I need it? What does it do that the other ones don't? Well, let me tell you, I spent a while dreaming of the day I would own something similar not even knowing it was already created and on the market for sale. Where was I this whole time???
The Sassy hair cap is a great companion to any woman with hair.
Whether you have long or short hair, you're natural or relaxed, have braids or weave, the Sassy Hair Cap was created with you in mind. It is such a versatile hair cap.
I realized I needed something like the Sassy Hair Cap when I was transitioning and started braiding my hair. With the braids came the discomfort of sleeping at night. I started waking up with neck pains from not knowing in which position I should sleep when I have on braids. I'm sure some of you are probably on the floor cracking up right now. But I know a lot of you can relate. I truly had major problems sleeping at night whenever I would braid my hair.
The hair was either all over my face at night or spread all over my back. When I would cover it up, the caps/bonnets were never big enough or designed well enough to handle all the hair I was dealing with.
I was frustrated, to say the least.
Was I supposed to stop braiding my hair altogether or just deal with the pain and discomfort all the time? I had no idea what to do.
Thankfully I didn't have to choose between the two. The answer came to me in November. As I was getting my hair braided by my lovely sister in law and browsing the net to keep myself occupied, I magically stumbled upon a website which was talking about Sassy Hair Cap and its benefits. They had my attention.
Needless to say, after seeing what the cap looked like, I immediately made a purchase and I'm so glad I did. This cap has become my best friend from the very first time I put it on, and I think you will love it too.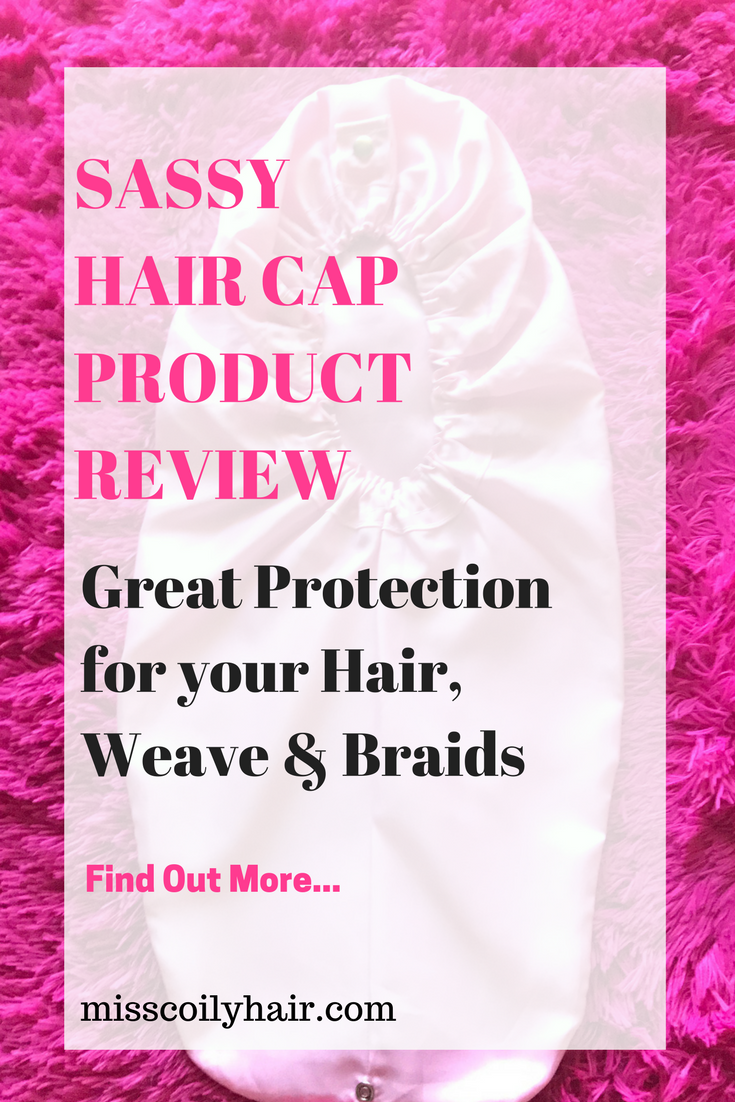 Why is the Sassy Hair Cap so great?
It is big enough to keep your hair tucked in regardless of how much hair you have.
The Interior of the cap is satin lined (we all know satin is a must for us, natural girls).
You can be sure to enjoy a good night sleep no matter how long your hair, extension or braids are.
It has a convenient snap button that allows you to quickly switch from short to long and vice versa (this is what I enjoy the most about this cap which was also the selling point for me).
It only costs $11.95, cheaper if you use my code 121 at check out.
There are two color options: pink and black.
There's even a Sassy Hair Cap for the little divas and one designed for the shower.
Personally, I use the cap when my hair is braided like now. But Sassy Hair Cap was designed for more than braids. Most of you ladies reading the blog are naturals. Natural hair thrives when it's tucked under satin because it helps avoid friction and retain moisture. Well, the interior of the cap is lined with satin to help protect your hair.
What more can you ask for?
If you're like me you're looking for a solution to keeping your hair well tucked in and away from your face and back when you sleep at night all the while keeping it moisturized, I guarantee you're going to love Sassy Hair Cap. Like I mentioned earlier, the snap button that quickly converts the cap from short to long is what sold me on the product.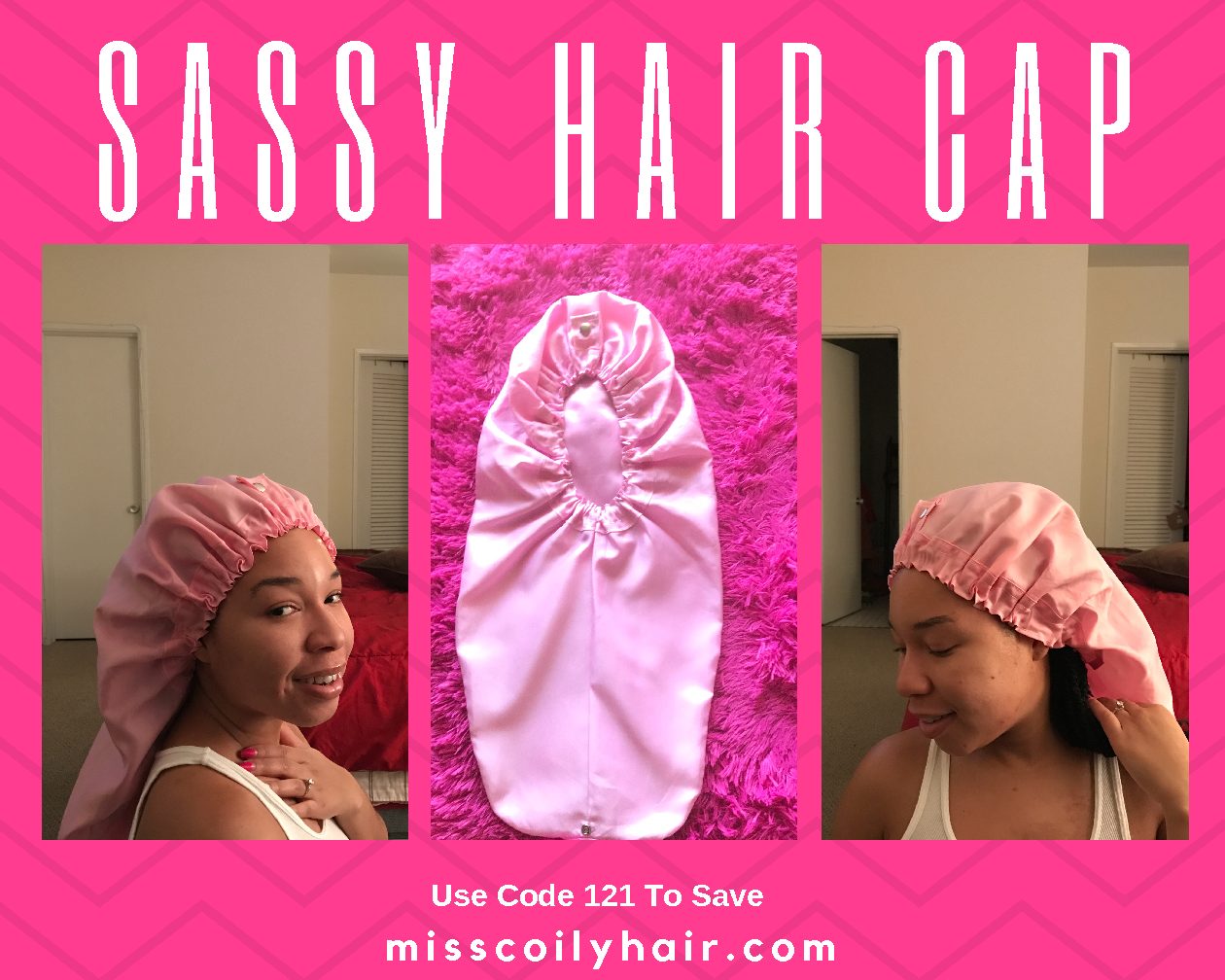 Give Sassy Hair Cap a try and thank me later!
I even have a code to help you save. So when you head over to their website to make your purchase, don't forget to enter code 121 at checkout to save 5%.
I hope you enjoy your Sassy Hair Cap as much as I do. Don't forget to come back and let me know how you like your new hair's bff.
If you found this post helpful, make sure you hit the share buttons and help me make it go viral.
Don't forget to leave your comments below⇓. Let me know if you already own the Sassy Hair Cap or if you see value in the product. Hope to hear from you ladies!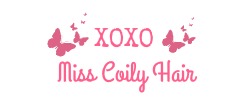 Although this post contains affiliate links, all opinions are my own. Please see my disclosure page for more info.