There comes a time in our lives when we must make certain decisions: what outfit to wear for an interview, the best school for our kids, where to go for vacation etc… Some more important than others. As women, what to do with our hair is one of those important decisions.
I am at a crossroad. I am currently debating whether I should end my relaxer stretch and go back to the creamy crack, or just flip the script and go natural. This, believe it or not is one of the biggest decisions of my life.
I've been relaxing my hair at a very young age, and have been addicted to it ever since. Unfortunately over the years, I have seen my hair slowly deteriorate which is why I decided to slow down on relaxing it. Now I'm at a point where I don't really know how to handle my hair. What should I do? Should I relax my hair, or should I go completely natural?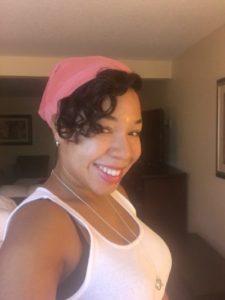 For some, this decision might come easy. For me it is the hardest. At 11 weeks post relaxer, my natural hair texture is showing more than ever; and boy, it is super hard to manage. See, I am not a chick with curly, bouncy natural hair. My hair is coily to the max. I have that 4C type hair. If you know anything about African American hair, I'm sure you know what it means: "Hard to manage". Being new to this hair journey, I get discouraged sometimes, not knowing what to do, especially when I see my hair all over my clothes and the bathroom floor.
I finally thought I had a handle on things a few weeks ago when I was seeing less hair on the floor, but now, I'm thinking I might've been wrong all along.
The question remains, what should I do? Should I stop the stretch and relax my hair, or should I persevere and see how far this journey can take me? Is it really worth it?
What do you guys think? Please share your thoughts below ⇓. I really would love to know what you guys think. 
Let's keep in touch
Till next time
XOXO
♥Miss Coily♥