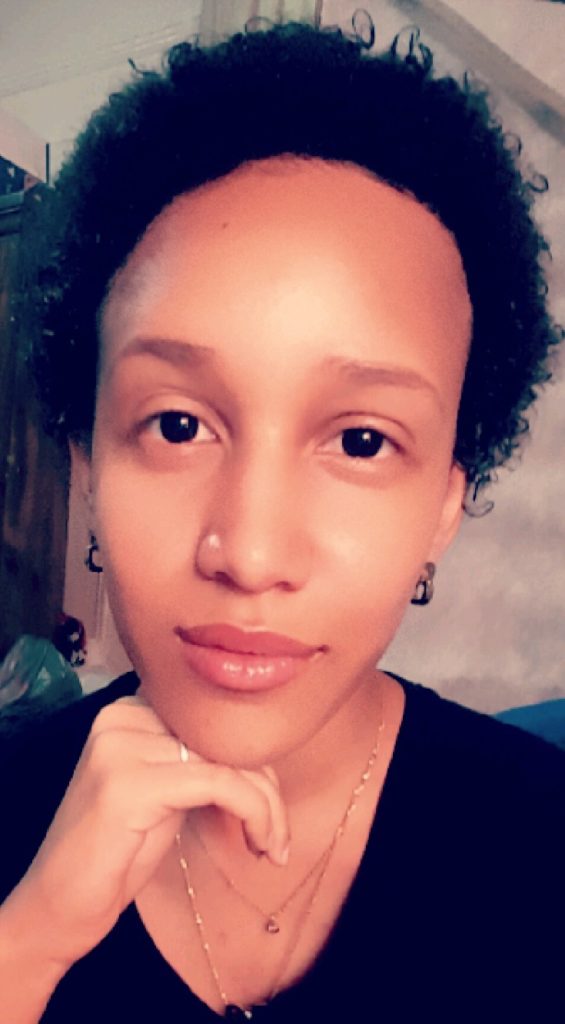 Hello ladies and welcome back to our weekly edition of "Share Your Natural Hair Journey"! For week number two of this segment, I am happy to introduce you the beautiful Leidy Rodriguez!
When I first started my instagram account to document my hair journey, Leidy was one of the first people I connected with. I quickly realized her story was worth telling after getting to know her through her pictures and videos so I sent her an invite to participate.
Just like Chloe: our first feature, I had the pleasure to ask Leidy a few question about her natural hair journey, and she was kind enough to share with us her story on going natural. By sharing with you  these ladies journeys, my hope is that you can find inspiration to keep you going or even start your own journey.
So grab your coffee, kick back, relax and enjoy! Don't forget to ask your questions in the comment section, and be sure to follow her journey as well.
Quick note: Send me a quick email if you'd like to share your natural hair journey to inspire as well. You could be our next feature.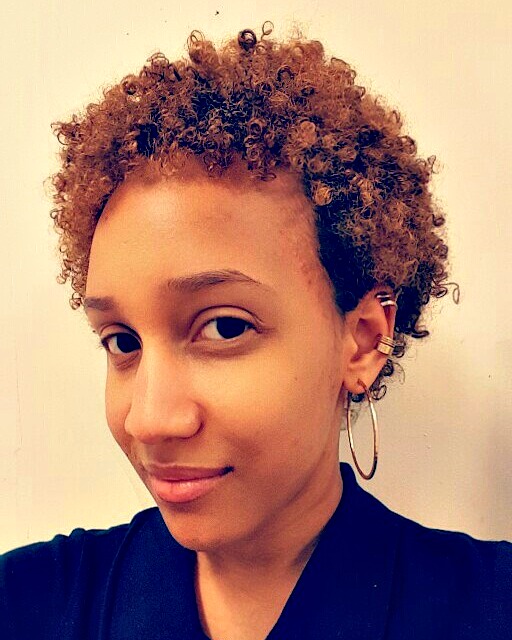 Ok, now  enough from me. Let's jump right into Leidy's natural hair journey, shall we?
Tell us about you. What is your name and where are you from?
My name is Leidy Rodriguez and I am from the Dominican Republic.
Are you fully natural or are you still transitioning? 
I am fully natural and I love it!
What made you decide to go natural?
What made me go natural was I started realizing that I wasn't myself anymore. I wasn't happy with who I was because I didn't meet society's beauty standards. I did not feel pretty, so I decided to be myself again, and what better way to be yourself than going back to your roots. The real you.
Did you transition or did you big chop? Why?
I transitioned for 5 months and then I big chopped, because I did not want to deal with 2 textures anymore and I wanted to see my real hair texture.
How long did you transition for?
I transitioned for 5 months.
How long have you been natural?
I have been natural for 3 months now. Yay!! lol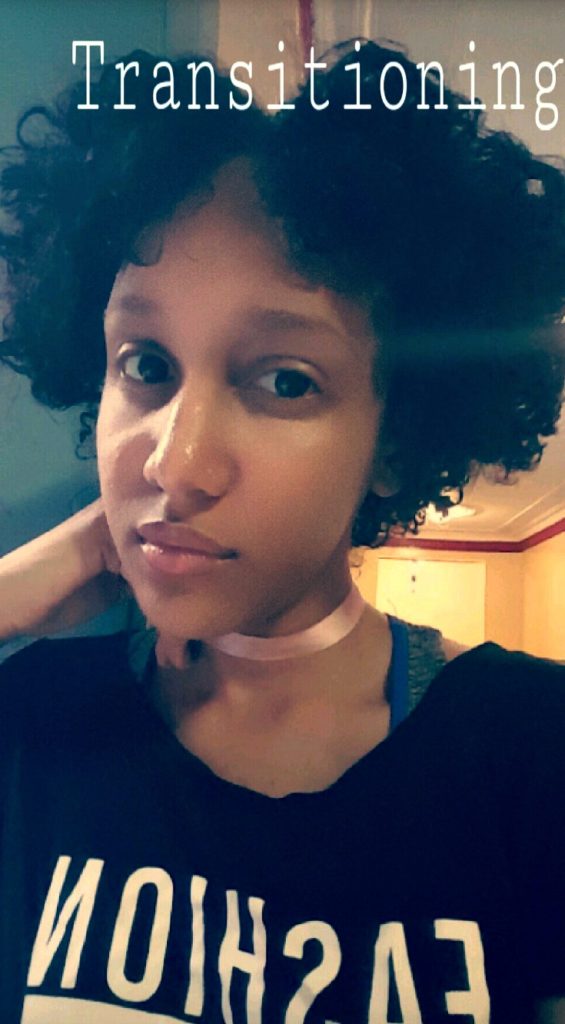 What is your hair type and how would you describe your hair?
My hair type is 3c/4a. My hair is dry but she likes everything I give her. lol
How has being natural affected your life (both personal and professional)?
Personally it has affected my relationship with my husband, and some members of my family, but I like the honesty of my family. I just don't like when they call me names (for example little boy and clown). Profesionally everybody at my job loves my hair.
Give us an idea of your hair care regimen. 
All I do to my hair is pretty simple: I wash and deep condition my hair weekly( co-wash 3 times a month shampoo once a month) I do protein treatments every once in a while.
What are your favorite products to use?
My favorite products are definitely Shea Moisture, Mielle organics, and As I am.
What is/are your favorite hairstyle(s)?
I love doing mini puffs in my hair, I have a TWA right now so i can't do bigger puffs but I love mini puffs, and if i knew how to do them I will do them more often, braids and twist.
Which websites/blogs do you use for inspiration and advice for your natural hair?
I mostly use YouTube, and Instagram.
Who is your favorite naturalista and why?
There are so many, but the one that inspires me, the first person I followed was @stirvaxcurls, because her page is all about self love and hair journey and she inspired me to go back to natural. I didn't know anything about natural hair, but her page informed me a lot about it. My other favorites are @afromio, @gypsyinthecity, @hazel_goddesss  @missrizos and @issa_quisqueya.
What is your hair goal for the upcoming year?
I want bigger and healthier hair.
Is there any advice you'd like to give to our readers currently transitioning or thinking about going natural?
My advice is do not listen to or pay attention to bad comments about yourself.  Learn to love yourself, and to never give up on yourself.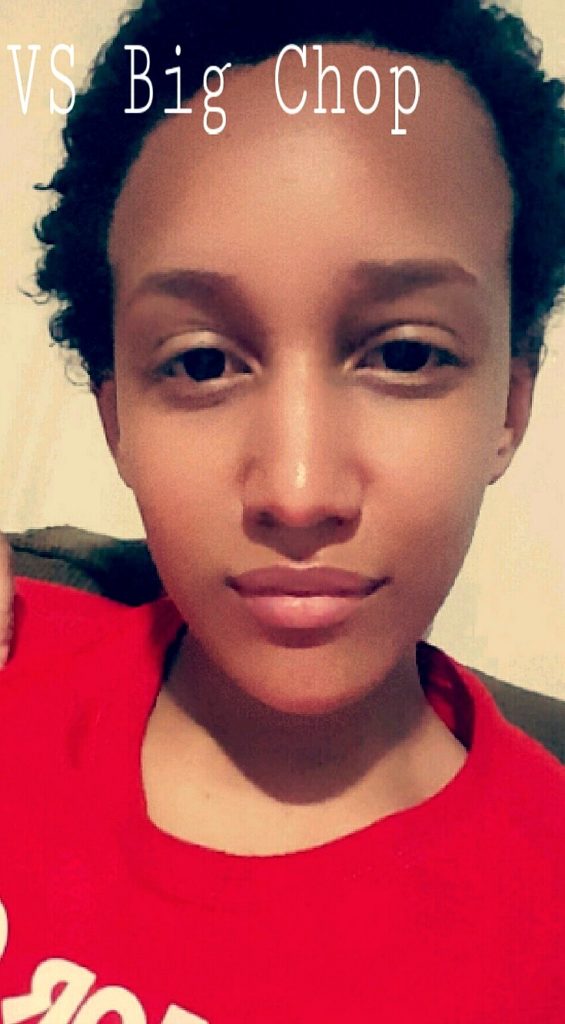 Lastly, tell everyone where you can be found.
You can find me on Instagram as @afroquisqueya and snapchat as lelen617, my snaps are always about hair. My YouTube is under construction I am working on better looking and informative videos, but I do have some videos if you just big chopped and are struggling with this super short hair you never deal with, here is the link: Afro quisqueya.
That is it for this week's edition of share your natural hair journey ladies.
I hope you were able to get some inspiration by reading Leidy's story and also the motivation you needed to continue on your journey, or even take the jump and join the ever growing community of beautiful natural hair women out there.
To read about more of our lovely Natural hair queens, click on this link.
Every Friday we will bring you a new natural hair queen. Make sure you subscribe so you don't miss out on anything.
If Leidy inspired you and if you have any questions, let us know by leaving your comments below ⇓
See you ladies next week with another Queen sharing her natural hair journey. There is a great lineup for ya'll, so don't forget to check back!
XOXO
♥Miss Coily♥