Welcome back ladies to our weekly edition of "Share your natural hair journey" where each week one of our lovely queens shares her journey to natural with us to inspire and empower you.
I previously shared with you the stories of Chloe and Leidy. This week I have the pleasure to introduce to you Aneka from modernsoulsista.
I found Aneka through her blog and loved what she had to offer. I just felt like I had to have her share her natural hair journey with you guys. And here she is!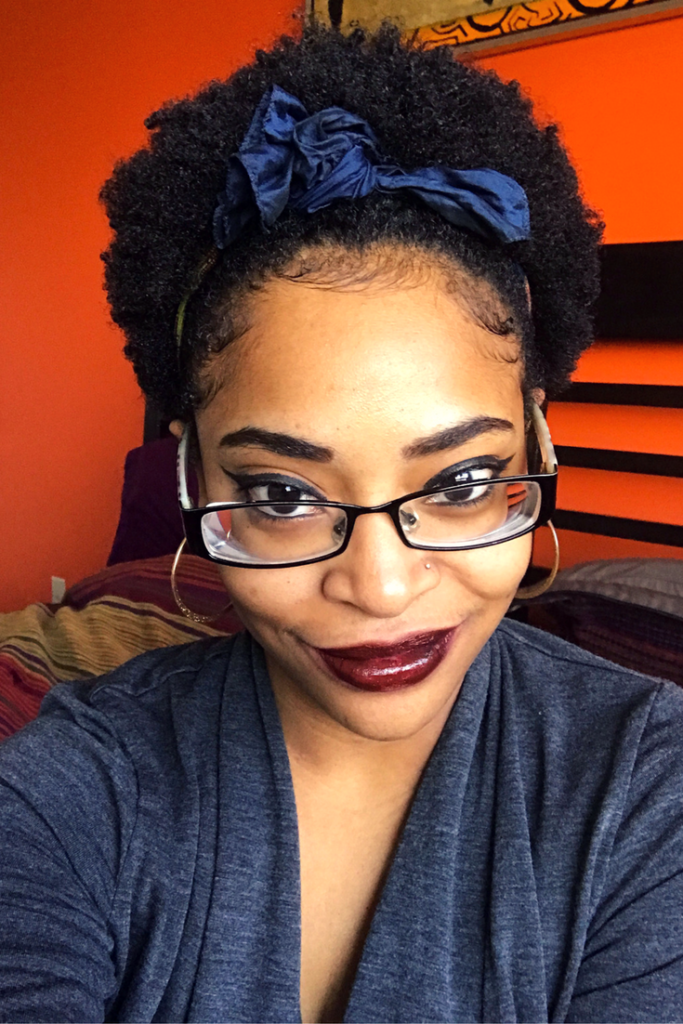 Tell us about you. What is your name and where are you from?
I am Aneka, and I'm originally from Virginia (DMV) area, but I grew up in Ocean Springs, Mississippi.
Are you fully natural or still transitioning?
I am fully natural.
What made you decide to go natural?
I became more interested in natural hair my senior year of high school, but I was just too scared.  I knew nothing about how to wear my hair like that.  It wasn't until my first year of college that I decided to go natural.  It was in January! I just got a fresh relaxer and a cute new short symmetrical bob hair cut.  One time I was watching Youtube, and I came across this clip of the Tyra Banks show. It was the episode about black girls and their hair.
I felt so sad to see that these little black girls hated the way their hair was.  Their mothers encouraged perms and weaves, and the little girls were just very unhappy with the way they were created.  I actually started crying.  I felt a personal responsibility to go natural and be an example to young black girls to show them that we can have our natural hair and be beautiful.
Did you transition or did you big chop? Why?
I transitioned for about 5 months and then big chopped.  That's because I didn't have the patience to do a long term transition.  I was just so ready for my hair to be natural, and I didn't care about length since I was already coming from a short hair cut.
How long did you transition for?
I transitioned for 5 months (does that still count haha)
How long have you been natural?
I have been natural for 6 years.
What is your hair type and how would you describe your hair?
My hair is type 4, however, I don't really believe in the hair typing system.  I describe my hair as very thick, dense, and soft.
How has being natural affected your life (both personal and professional)?
Being natural has affected my life tremendously. Natural hair was my introduction to more conscious thinking and my deprogramming.  After I started with natural hair I began to want to have a more natural and healthy lifestyle.  I feel like it was just the beginning of me starting to research more about my history and culture, and now these things are somewhat the fuel behind my work.
As far as professionally, I'm not sure if it's kept me back from anything as of yet. I always approach the workplace with the attitude of I'm not changing my hair for a job, and if they don't want to work with me because of my natural hair then that's not the place I need to be.  I don't allow it to have a negative impact on me.  For me, my natural hair has been nothing but amazing.
Give us an idea of your hair care regimen
My hair care regimen includes wash day once a week.  On Sundays I wash, condition, detangle, and style my hair.  I try to choose a style that I know will last for at least a few days or the whole week.  On a daily basis I may spray some leave in conditioner or some water and put in a little bit of oil just to keep it moisturized.
What are your favorite products to use?
I don't really have any favorite products.  I like to try new things, and I normally use whatever my family has.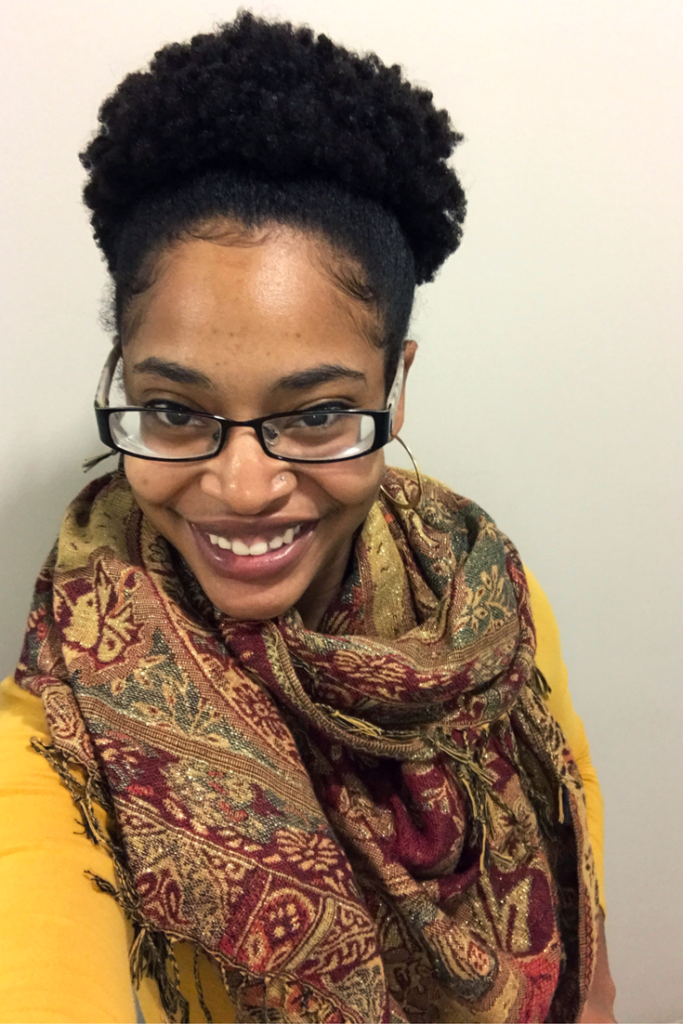 What is/are your favorite hairstyle(s)?
My favorite hairstyle is a puff!  It's simple and easy.
Which websites/blogs do you use for inspiration and advice for your natural hair?
I honestly don't really use any blogs or websites for inspiration and advice for my hair.  I've been natural for so long now that I don't really need it.  I've been through two big chops, loose natural, free form locs, and maintained locs.  I do look at youtubers from time to time just to stay up to date with any of the new hair trends that I may be out of the loop on.
Who is your favorite naturalista and why?
I am my favorite naturalista because I have been through a lot with my hair from crying because I felt ugly to fully embracing and loving it.  I also have some pretty dope friends who have amazing natural hair, and those are my favorites too.  As far as social media goes, I think MissVaughnTV is great, and she's one of the ones I watched very early on. Ambrosia is also a really good one too!
What is your hair goal for the upcoming year?
I don't have any hair goals.  If anything, I just want to continue the good health of my hair.
Is there any advice you'd like to give to our readers currently transitioning or thinking about going natural?
My biggest advice is to have patience and acceptance.  Do not obsess over curls and length.  So many naturals end up disappointed because they wanted their hair to look like their favorite naturalista (which is why it's important to be your own favorite) and it just didn't come out like that.  If you are transitioning simply focus on being natural and healthy.  Natural hair takes patience. Be open to spend time with yourself and build a relationship with yourself in this journey.  It's all about self acceptance.
I also highly suggest that if you are having problems really liking your hair or feel like it has to grow on you, refrain from adding any type of fake hair, braids or weaves, because that's just going to make the process of acceptance longer.  I noticed when I was going through my insecure TWA stage, I got braids and then felt insecure about taking them out to go back to my TWA.  That's when I realized that these things can do more harm than good when we are still trying to develop more confidence in ourselves.
Lastly, lay off the products.  Products are great but they aren't needed that much.  Don't believe all the hype.
Tell everyone where you can be found.
You can find me at modernsoulsista and on instagram, twitter, and snapchat @modernsoulsista.  Also, join the modern soul sista Facebook group too!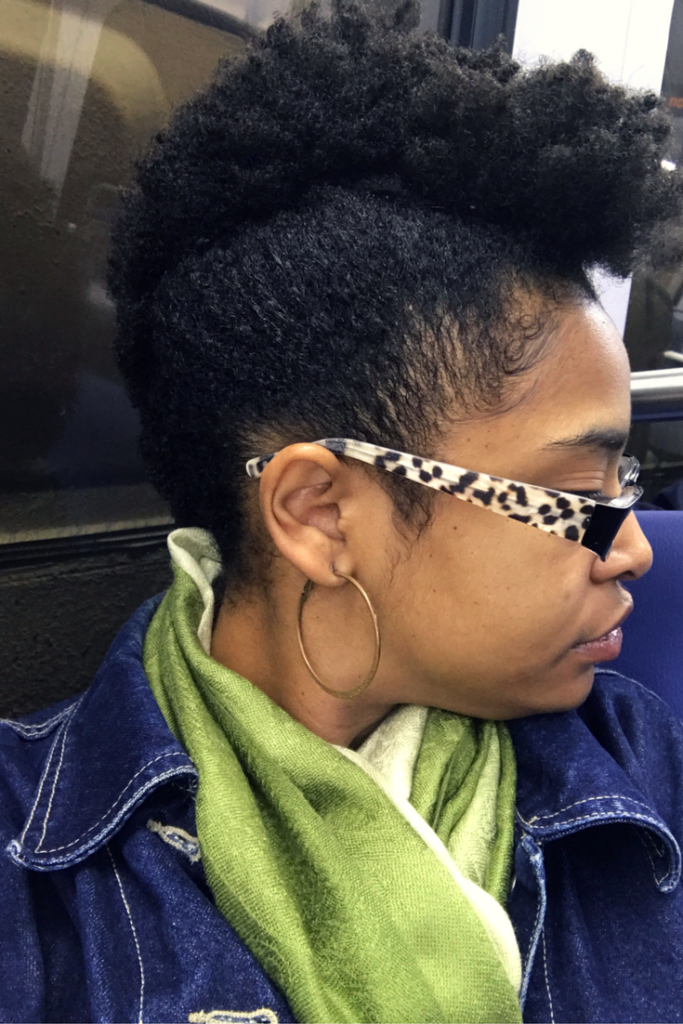 Ok ladies, that's it for this edition of "Share Your Natural Hair Journey" with Aneka. I hope her story was able to empower you on your own journey and maybe push you to jumpstart your own natural hair journey.
If you have any questions, please ask below ⇓ and don't forget to let us know if her story inspired you. Also check out her blog modernsoulsista.
See you ladies next week with another Natural hair queen. In the meantime if you feel empowered hit the share buttons to share this story with your family and friends. Sharing is caring!
If you'd also like to be featured, click here for more info.
XOXO
♥Miss Coily♥